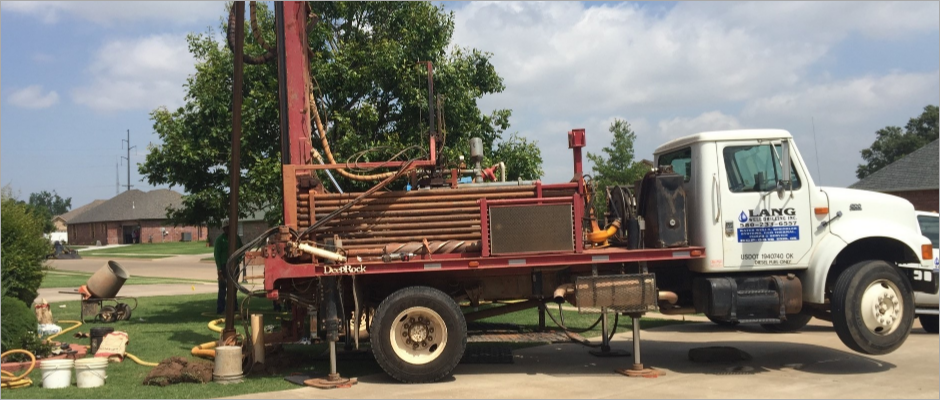 Water Well Drilling Services in the Enid Area
Lang Well Drilling, Inc. has been trusted for Oklahoma's water drilling needs for over 15 years. We do not contract any of our services and proudly offer complete well construction from start to finish. Whether you are already considering drilling a water well on your property or would simply like to know the potential for drilling, we can help you navigate the process of installation of a water well on your property. Our water well drilling services include:
Water well construction
Pump installations
Pressure tanks to provide storage and to regulate pressure on your water lines
Computer-regulated pressure controllers to ensure efficient, constant pressure and flow to your house or yard. These controllers can also lengthen the life of your pump.
Install or replace frost-free hydrants
In-ground storage tanks to use with minimal producing wells
Hand pumps for use during power outages and/or with existing wells
Solar panels and pumps for remote locations
Geothermal drilling for conventional system heating and cooling loops.
Government tax incentives are usually available.
Lang Well Drilling has the experience necessary to give you the best option for your water well needs.
There are no simple solutions, detailed maps of ground-water presence, or guarantees when it comes to drilling for water. Although water drilling is not an exact science, you can trust our knowledgeable and experienced team to help you evaluate your property's water-well potential and make decisions about your well location. We also service existing water wells, ensuring that the systems work efficiently and appropriately for your needs.
Safety is a priority for us when it comes to drilling, so we always locate drilling sites with Okie Dig. We treat your property as we would our own, leave a clean job site, and guarantee personal, reliable service.
Call us at 580-233-6557 or fill out our contact form today to explore your water-well drilling options and to schedule a consultation with our team.